Medical Advisors
Racing Safety United is fortunate to have the support of some of the most respected medical professionals in motorsports or anywhere. The scientific contributions each individual has made to racing safety have been significant. With Medical Advisors of this caliber consulting on RSU safety programs and initiatives, the future of improved driver protection is in very capable hands.
Preston C. Calvert, M.D.
Medical Advisor
Pirelli World Challenge

In 2016, Calvert was named by Pirelli World Challenge (PWC) as Medical Advisor, while simultaneously continuing his successful, late-starting career as a pro-level racer, competing in PWC GTS, GT Cup, and GT classes, as well as SCCA Majors and National Championship races, earning multiple wins and podium finishes across these series. He was named PWC GTS Rookie of the Year in 2015.
After obtaining his medical degree at Brown University, Calvert practiced in the U.S. Army Medical Corps for 15 years, then later served as Vice Chair, Department of Neurology and Director of the Neurology/Neurosurgery Consultation Clinic at Johns Hopkins Hospital. During his time in private practice, he was voted one of the Best Doctors in Washington, as well as one of the Best Doctors in America eight consecutive years. Dr. Calvert has held several medical school faculty teaching positions, and is currently Assistant Professor of Neurology at Johns Hopkins University, School of Medicine, where he has been the recipient of the Frank R. Ford Award for Outstanding Teacher of Neurology Residents. His research activities have been published extensively. Dr. Calvert has been a leader of a number of professional societies, currently as Vice President of the Neuro-Ophthalmic Advocacy and Practice for the North American Neuro-Ophthalmology Society, which he has also served as President and Board Chair.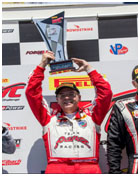 Working to Identify & Prevent Brain Injuries in Racing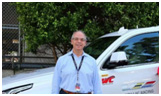 Calvert has had personal experience with concussion caused by racing incidents, which has increased his awareness of the frequency and importance of this condition in his fellow drivers. As concerns over racing TBIs grew, Calvert saw gaps in series detection protocols and applied his medical expertise to his own colleagues in Pirelli World Challenge. Multiple mild brain injuries, or concussions, too close together, can have cumulative and potentially serious short-term and long-term health effects. To date, no helmet has proven to prevent the rotation motions, accelerations and decelerations of the head, the primary causes of concussions and mild traumatic brain injuries. Dr. Calvert works to develop new helmet protection solutions, as well as working to raise awareness of the risks posed by the driver cockpit of each race car. Meanwhile, he recently initiated a new mTBI (mild Traumatic Brain Injury) screening program in Pirelli World Challenge as well as in Pirelli Trophy West USA, which includes the King-Devick eye movement test, originally developed for athletes in association with the Mayo Clinic. In 2018, PWC began requiring baseline mTBI testing for all drivers to establish individual norms against which post-crash retests facilitate immediate concussion diagnosis. As a leader in the advancement of motorsports safety, RSU is proud to have Dr. Calvert on our Medical Advisory Team.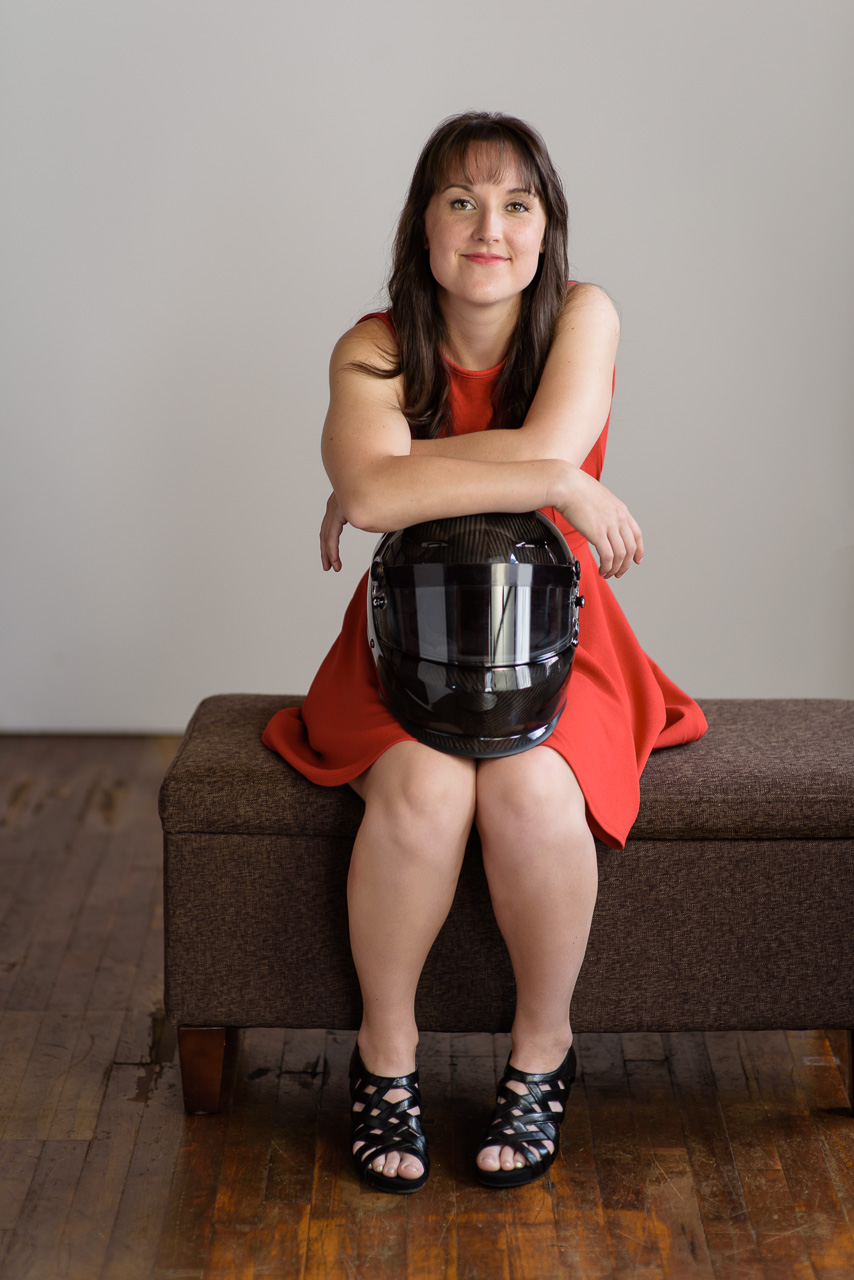 DR. JULIA DALY, PT, DPT, ATC
Athletic Trainer, Physical Therapist, Motorsports Performance Specialty

Julia Daly, PT, DPT, ATC holds a BS in Athletic Training and a Doctorate in Physical Therapy from Boston University. Inspired by what her father experienced with difficulty returning to racing after concussion, Julia conducted her doctoral thesis on concussions in racing. Today, Dr. Daly presents her "Return to Competitive Race Car Driving after Concussion" protocols at safety seminars with esteemed organizations like the Stand 21 Foundation and the International Council of Motorsport Sciences, and is often interviewed by journalists on concussion management in racing. She also works trackside with racing teams to provide hands on athletic training and physical therapy services. Dr. Daly continues to pursue concussion research at the racetrack and is dedicated to helping drivers experience a safer, healthier racing environment.
To learn more visit www.motorsportsPT.com or contact Julia at Julia@motorsportspt.com or call (646) 704-3126